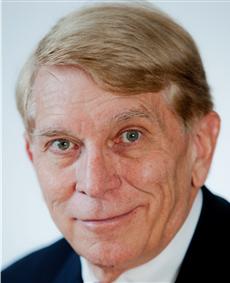 William Murray
William J. Murray is the chairman of the Religious Freedom Coalition in Washington, DC. For more than Four decades Murray has been at the forefront of defending religious liberty. During the early 1980′s he served as
director of Freedom's Friends, an organization which reached out to the victims of communism worldwide. In the 1990′s he founded the first commercial Bible publishing company in the Soviet Union and for many years his organizations operated evangelistic tours to that communist nation.
William J. Murray continues to work for the rights of Christians in America and persecuted Christians
around the world. He has worked on numerous humanitarian projects in various nations including China, Iraq, Kosovo, Jordan, Sudan and Syria. Currently he is also program director of Christmas for Refugees which supplies Christmas meals to displaced Christian children in the Middle East.
William J. Murray has appeared on ABC, CBS, CNN, and NBC nightly news as well as  various Fox News programs. He is a regular guest on numerous radio talk shows.  Murray also speaks at numerous conferences and church events each year. He is the author of seven books including his best selling autobiography, My Life Without God, detailed his childhood in the dysfunctional home of atheist/Marxist leader Madalyn Murray O'Hair.